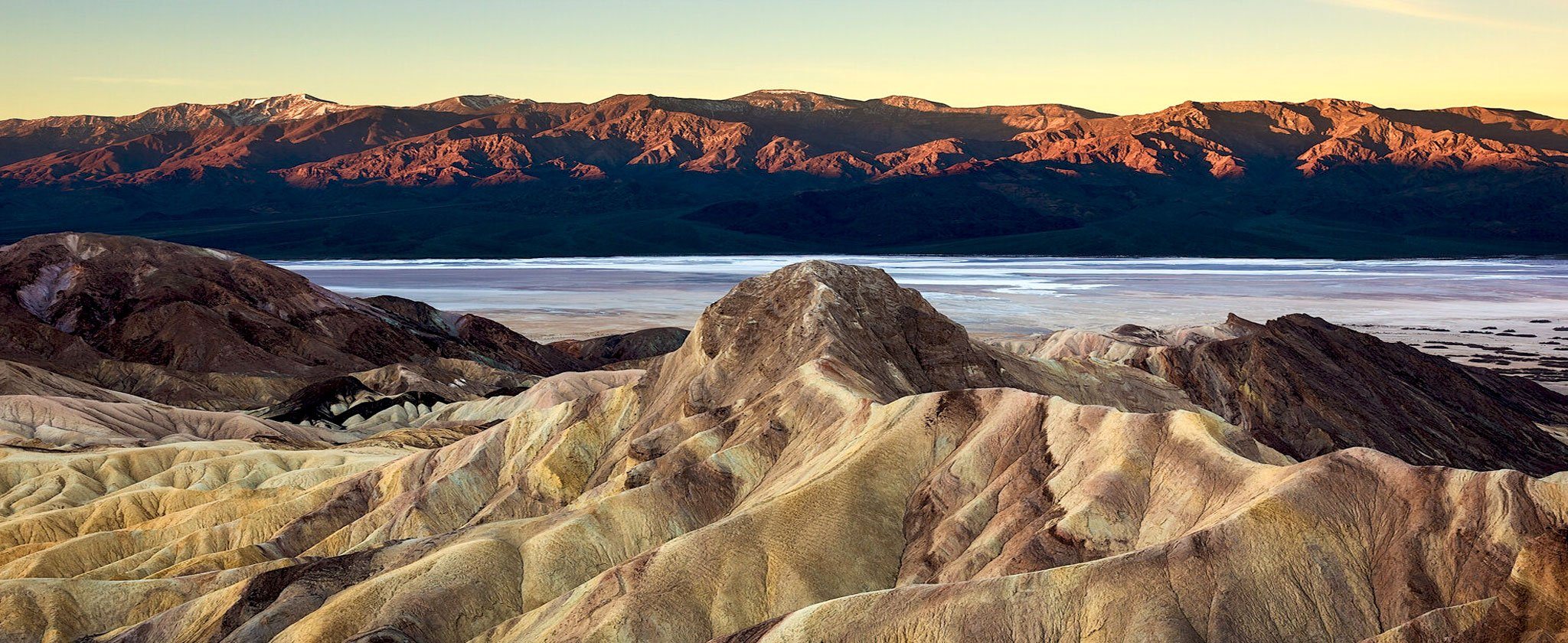 Best MacBook Pro 14-inch Sleeve - A Pro Photographers Review
Updated - Nov, 2023
Over the last 25+ years, MacCase has had the honor to supply a broad range of creative professionals with MacBook sleeves, cases, bags and backpacks to protect their devices and more importantly, their work.
Whether they need a simple MacBook sleeve or one of our full-grain leather MacBook sleeves, they choose MacCase for a variety of reasons. We're always happy and humbled to find out we're assisting such creative souls.
Recently we received a message on twitter from professional photographer Otis Harville of Framed Lightscap3s, LLC who inquired whether one of our MacBook Sleeves would work with his new 14" Apple laptop.
One thing about interacting with potential customers on social media is that you can get a snapshot of who they are and what they are about by their profile. 
In Otis's case, he is about capturing the beauty of the natural world in his photographs. When MacCase started way back in 1999, many Apple laptop users were creative professionals. They became our customers.
Who Makes the Best MacBook Pro 14-inch Sleeve?
The best sleeve for the MacBook Pro 14-inch is the one that best meets your needs, fits into your lifestyle and matches the sleeve's design to the level of protection you need.
With Otis, it was a perfect match.
One of the reasons we feel MacCase has been successful over the years is that are the customer. We are one group of creative professionals designing cases, bags, sleeves, and folios to protect the hardware used by another. 
There is a kinship to this relationship, an authenticity mixed with a very high level of mutual respect when we get to speak, email, or interact with any of our customers or potential customers. Our correspondence with Otis and his subsequent order reminded us of. And it was good to have that reminder. 
To say he liked it was an understatement. He stated in a recent blog post about our MacBook Pro 14-inch Sleeve:
"In my opinion, the quality of this protective sleeve exceeds anything else out there. The Apple laptop fits into the sleeve very nicely. It's not a tight fit nor is it a snug fit, but it's a comfortable fit.
There's very little movement inside the sleeve, and in fact, the comfortable fit allows for easy entry and removal of the MacBook. The padding and protective edge guard is simply wonderful and the cloth inside it Is very soft. So if you are looking for an awesome protective sleeve to fit your MacBook Pro 14 - look no further."
He titled his blog post, "The Best Protection Sleeve for Your MacBook Pro."
The Art of the MacBook Sleeve 14-inch
Otis is the type of customer we dream about designing for whenever we put pencil to paper on a new project. Sure MacCase's stable of celebrity customers has grown exponentially over the last year, but the core of what we do will always come back to guys like Otis. 
He's on the road, in the field, practicing his art and making the world a more beautiful place by capturing the beauty of the world in his photographs. We are humbled to know that our MacBook Pro sleeve plays a small role in helping him achieve his goals, make a living and make his art. 
All product development is a balancing act between the needs and wants of the market, the price point, costs, materials, and the vision that MacCase chief designer, Michael Santoro has for the product. In the case of a product like a MacBook Pro 14-inch sleeve, weight and performance are keys to the success of the design.
For working professionals, weight matters, specifically lightweight. If you're already carrying a lot of gear into the field, you want to add the least amount to your assortment at the same time as you want the best protection.
These things are usually mutually exclusive.
We know.
We struggle with this issue with every product we design. You get smarter about it, but it never gets easy. 
MacBook Pro 14 Sleeve
For the MacBook Pro 14-inch sleeve, we leaned a bit more on the lightweight side of the spectrum. You can do this with sleeves because they tend to be placed inside another bag or backpack and that enhances the protection of the laptop.
Our current 14" sleeve is the lightest sleeve MacCase has ever produced. This has something to do with a new generation of foams that is lighter in weight but just as shock-absorbent as the older types.
We hope that our designs never stop appealing to and creating an impression on talented professionals like Otis Harville and all the other MacCase customers like him. Putting the best products we can into the world to help others do what they do better is the essence of what we do and have done for 25+ years.